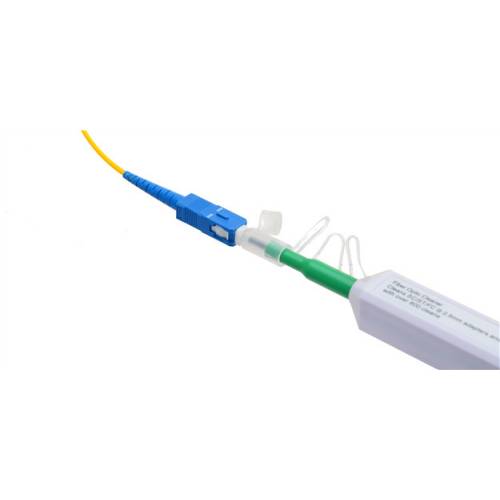 Certified Quality
Our quality policy is maintained throughout our business in accordance with our commitment to customer and regulatory requirements.
Fiber Optic Cleaner Pen is designed to specially work well with the female connectors; SC Connector cleaners are mechanical cleaning tools designed to clean connectors residing in an adaptor or faceplate and unmated connectors. cleaners use a novel dry cleaning strand to gently sweep and lift away dust and residues from the connector end face of 2.5mm connector or SC connector.
Features:
Disposable with 800 cleanings per unit
Made from anti static resin
Cleaning micro fibers
Cleaning system rotates 180 for a full sweep
Audible click when engaged
SC Cleaner Pen, universal 2.50mm.
Sc Connector Cleaning Pen 2.5Mm One Click Cleaner