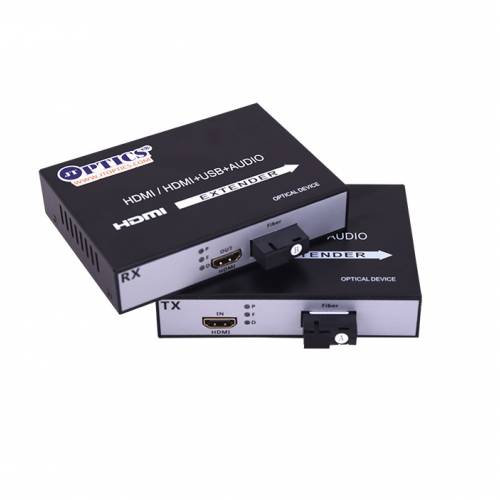 Certified Quality
Our quality policy is maintained throughout our business in accordance with our commitment to customer and regulatory requirements.
JTHDO-10
Hdmi Video Transmitter and Receiver Over Single Mode Optical Fiber Upto 10Km, Single fiber, SM, 1080p, Sc, 1310nm, 10km Pair
Full digital video (HDMI) to Optical transceiver, it designed on real-time synchronize one-way high-definition HDMI video and data/ switching value in single-core optical fiber and achieve lossless and high-quality transfer. Advanced high-stability components are used in optic circuit and core circuit of JT high-definition full digital video optical transmitter and receiver, and all optical/electric interfaces are in accordance with international standards, free from prior adjustment to mounting and applicable in various operating environments.
FEATURES

• FS3511-T/R supports WUXGA (1920 x 1200 @ 60 Hz) or 1080P/1080i/1080p

• Support HDTV highest resolution 1080P3

• Support HDMI interface, compatible with HDMI 1.2a standard

• Support input and output signal indicating

• Plug and Play

• VIDEO SPEC: 1080P 30 Hz

APPLICATIONS

• CCTV

• Video Transmission

• Video monitor

• CATV
SPECIFICATIONS
Number of Channels
1 channel
Differential Gain
<1% (typical)
Video Bandwidth
TMDS MAX 10.8GHz
Video Interface
HDMI A Type
Dimension
5"L x 3.375"W x 0.875"H; 0.5kg
Power Consumption
8 W
Differential Phase
<0.6° (typical)"1"
HDMI version
1.0~1.2a,1.3 1.4
Color depth
TMDS MAX 48 bit/px
Supported Video
MAX 1080P@1920x1080/60Hz
Optical Fiber
Optical Port: FC UPC Single-Mode: up to 10Km Wavelength: 1310/1550nm
Operating Environment
Operating Voltage : AC 220V/ DC +5V
Hdmi Video Transmitter and Receiver Over Single Mode Optical Fiber Upto 10Km, Single fiber, SM, 1080p, Sc, 1310nm, 10km Pair